BlueDriver Bluetooth Pro OBDII Scanning Tool Review
BlueDriver
Lemur
vehicle
app
Easy
zhitanshiguang
26/07/2022
New Energy
323
BlueDriver Bluetooth Pro OBDII scanning toolProsInexpensiveFree & Easy to Use AppGreat FeaturesConsNot Always User Friendly93EXCELLENTWhere to BuyAmazon.comIt seems like we do everything on mobile...
BlueDriver Bluetooth Pro OBDII scanning tool
Pros
Inexpensive
Free & Easy to Use App
Great Features
Cons
Not Always User Friendly
93
EXCELLENT
Where to Buy
Amazon.com
It seems like we do everything on mobile devices nowadays, and why would scanning a check engine light be any different? For technicians logging hours at dealerships or car buffs turning wrenches in their own garages, the BlueDriver is a must. The little device works with any smartphone after installing the BlueDriver App, from the Apple App Store or Google Play Store.
Easy Setup
Information Savvy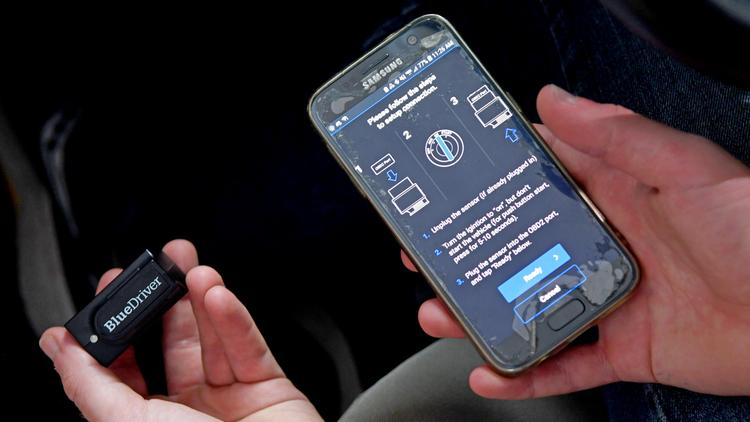 Takeaway
Easy Setup
1. With the vehicle off, plug the BlueDriver into the OBD-II port. (Driver's Side)
2 . Start the engine and when the device blinks red, begin paring to the app.
From there, you can read codes, clear them, and generate reports through the smartphone app. A mileage status indicator displays how long a check engine light has been on, the distance the car has traveled with the light, and how long the codes have been cleared, among other things.
Information Savvy
What the BlueDriver ultimately provides is the vital information necessary for fixing any vehicle. Anything capable of helping the repair process, in a seamless fashion, is worth its weight in gold – for both the guy in the garage with his own ride or the Service Manager who must oversee an entire shop. This is why the BlueDriver is a great tool because the wrong information causes the wrong repair and wasted time and money.
For those traveling to areas with certain emissions restrictions, the Smog Check feature will prove useful. You can actually see if your vehicle is capable of passing an emissions test.
There is even a flashlight button for the phone camera when working in areas not well lit. Price is modest and the ease of use makes it well worth the cost: $99.95 with free shipping and a free app to boot, as of this writing.
Takeaway
Although the Lemur BlueDriver works with all models 1996 and newer, if there is any doubt, visit the BlueDriver website. About halfway down is a menu where you can select the vehicle make and model in question. All are detailed on their website.
As a former Service Advisor, I appreciate things that make life easy in the shop. And since all the technicians I worked with were carrying smartphones anyway, the Lemur BlueDriver would have been a perfect compliment. It can literally fit in a front shirt pocket, so it hardly takes up any room.
When considering larger scan tools that require their own case to carry, it's another win for the Lemur BlueDriver. Many technicians have tool boxes that are already stuffed. Something they can keep in their pocket that gets the job done is a big benefit.
While we did have some issues with the app not always being user friendly, overall, we would recommend the Lemur BlueDriver for your tool box or shirt pocket.
You can pick up the BlueDriver on Amazon.com here.
Photo: Lemur Monitors