Different Types of Air Conditioners: Choosing the Best AC for Your Home
zhitanshiguang
01/07/2022
Suv
1029
When it comes to home electrical appliances, air conditioners are among the most common in the US. Almost 75% of homes have air conditioning of one type or another installed, and there's no doubt that...
When it comes to home electrical appliances, air conditioners are among the most common in the US. Almost 75% of homes have air conditioning of one type or another installed, and there's no doubt that the number will climb. However, buying an air conditioning unit isn't as easy as going to the appliance store and picking one out. There are different factors to consider, specifically: your budget; space requirements and maintenance; the unit's cooling power; and the unit energy consumption.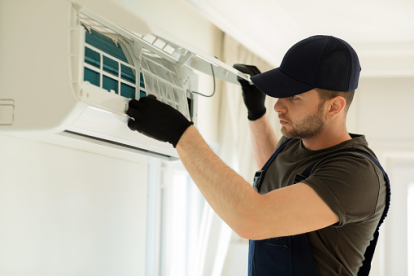 Given that, let's take a look at the different types of air conditioning units and how they work.
Central Air Conditioner
Those with large homes and wanting to cool multiple rooms at the same time will want to seriously consider this type. Also known as a ducted system, a central air conditioning unit consists of a split system - that is, one that combines two main units. The outdoor one contains the compressor and condenser, while the indoor unit has the evaporator coils and air handler. Refrigerant is used to remove heat from the air from inside the room. The heat is then pulled outdoors while cool air is blown into the room.
As far as cooling power is concerned, central AC is able to cool all the rooms connected to the ducts at once. However, it consumes a lot of energy and needs regular maintenance to ensure it's working properly. You also need to make sure there's enough space on your property for the outdoor unit.
Window Air Conditioner
Window air conditioners are the most common type and come in different sizes, so they can work for a single room or small open areas, such as the living-dining room and kitchen of a single-story home. Unlike a ducted system, window AC units contain all the necessary components, ejecting heat from the side that's facing outdoors and blowing the cooled air into the room from the indoor side.
This type of air conditioner is easy on the pocket, both in terms of outward cost and in energy consumption. It's also easy to maintain, and won't take up much floor or wall space. However, they can obscure the view from a window and will need to be installed next to a suitable wall outlet. Plus, not all windows can support an air conditioning unit, so that'sanother factor to consider.
Ductless Mini-Split Air Conditioner
If you don't want to deal with a lot of ducting, or you just need a portion of your home cooled, then a ductless mini-split air conditioner is a good option, especially in contemporary homes. Like with central air conditioning, there's an outdoor unit with a compressor and condenser, and one or more indoor units that are typically wall-mounted. The different units are connected through tubing instead of ducting, and refrigerant circulates through them depending on the use.
This type of air conditioner is often seen as more efficient than central AC without compromising on cooling power. However, they can be expensive if you want more than a few rooms to have an indoor unit. They'll also need regular maintenance, and there's no way to hide the wall-mounted indoor units.
Portable Air Conditioner
As with window air conditioners, portable air conditioners are a single unit that contains all the needed components. However, the portable one is free-standing, so it can be moved from one room to another. All you need to get it started is a power outlet and access to a window where the warm air can be blown outdoors. It has similar cooling power to a window AC unit and is a great option for when you just need to temporarily cool a room. They're also easy to store when not in use.
However, portable AC units can be noisy when powered on since the evaporator fan has to run continuously if you don't want the condensed moisture in the unit to damage wood floors or walls. They also won't be too effective at cooling larger spaces, so you may need more than one.
The Choice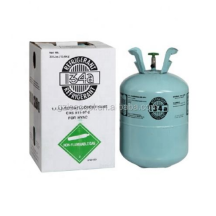 In the end, what type of air conditioning unit you choose will depend on your cooling needs, your budget, the space, energy consumption, and maintenance. If this last one is a big factor for you and you want something easy to maintain, you may be better off with a window AC or portable AC unit. You'd just need to make sure it's kept clean and topped up with refrigerant such asR134a, and you're good to go. However, if you don't mind the cost associated with regular maintenance, then there's no reason not to choose central AC or a ductless mini-split.